Anna Maria De Guid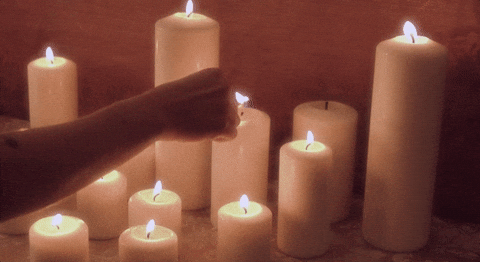 November 1 is All Saints Day.
I have saintS for each day of the week. For weekends, I light a candle for all the saints.
Part of my early faith journey was asking for the intercession of saints in my petitions to Jesus. The Bible says "When two or three are gathered in my name, I will be there." I like to think that when I pray with the saints, Jesus will be there.
I read about their lives and their paths to holiness. Interestingly, many were also inspired by previous saints in their journey to Jesus.
I know my faith has been made stronger through praying with and praying to the saints.
I hope you find the time to read up on your special saints as it will enkindle your hearts to knowing Jesus more.
My name's Anna Maria! I publish a new blog post every Monday and Friday, two of my favorite days!If you want to learn more about my journey, my book "Touched by Grace: The Journey" will be released late summer through Amazon and Barnes & Noble.
In the meantime, check out my website touchedbygrace.today and subscribe for book updates and more blog posts! If you've been #tbgtoday, feel free to share your story of grace here.
#tbgthejourney #book #journey #stories #tbg #touchedbygracetoday #grace #annamariadeguid #touchedbygrace #inspirational